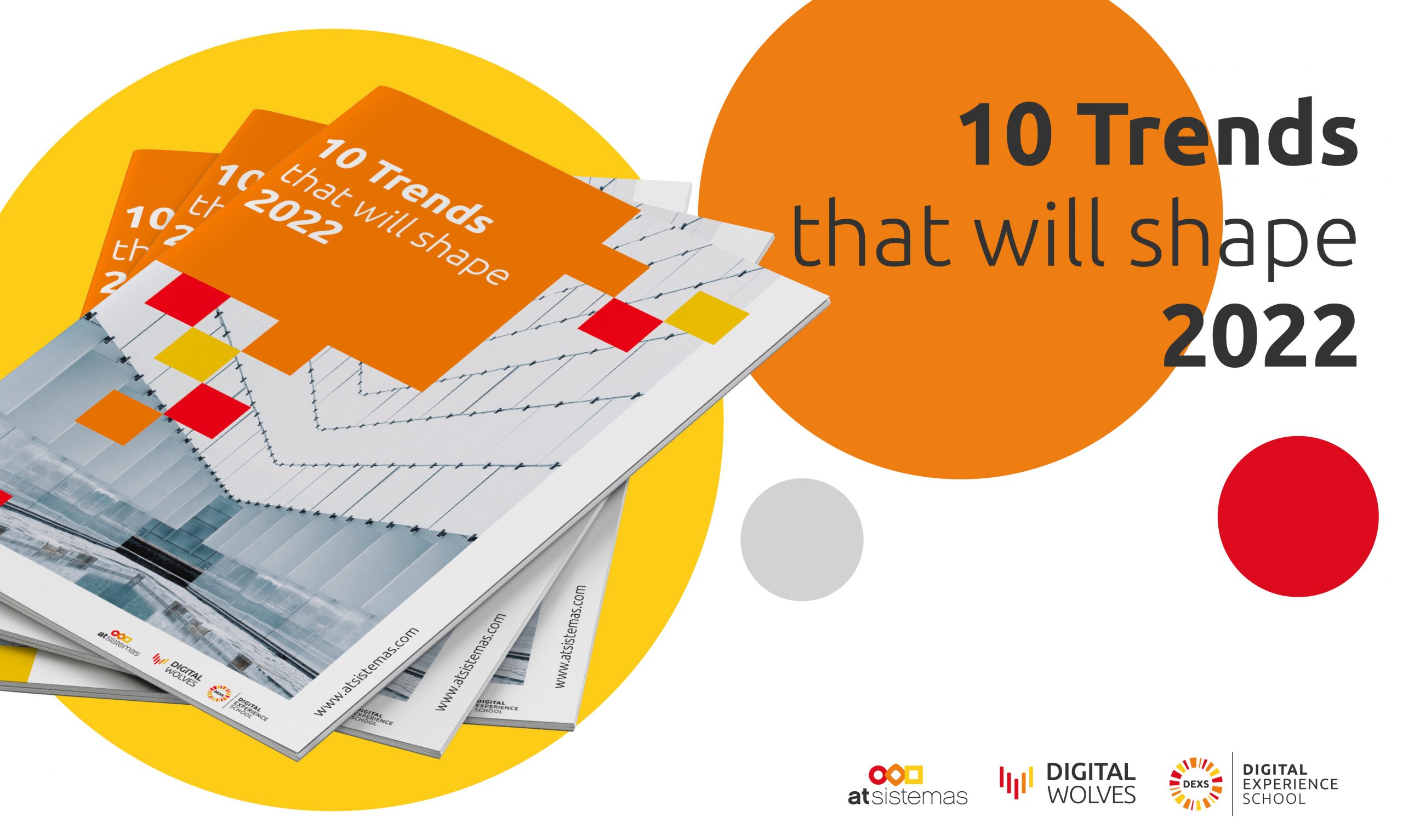 10 Tech Trends in 2022
These are the 10 Tech Trends that will dominate 2022!
From @atSistemas we have prepared a whitepaper with the 10 innovative proposals that will stand out in the coming months and will give companies the opportunity to be competitive and stand out in the market.
Concepts such as the advantages of using nanoservices, the automation of algorithms through AutoML, Low-Code or the challenges faced by Zero Trust Security, are some of the many topics covered in this document.
The challenge for #businesses today is to stay up to date and use innovative technologies to provide differential value to customers and remain competitive.
IT Trends for 2022
Anticipated Compilation and Nanoservices
Multicloud Infraestructure
Zero Trust Security
AI Platform Industrialisation
The Challenge of Low-Code
Digital OnBoarding
Predictive Observability
DesignOps, the Ideal Operational Framwork for a 360° Experience
Hyper-automation, Improving Operational Efficiency
Internet of Behaviours
Don´t be left behind, download this WhitePaper to keep yourself updated.
Download your WhitePaper here👇