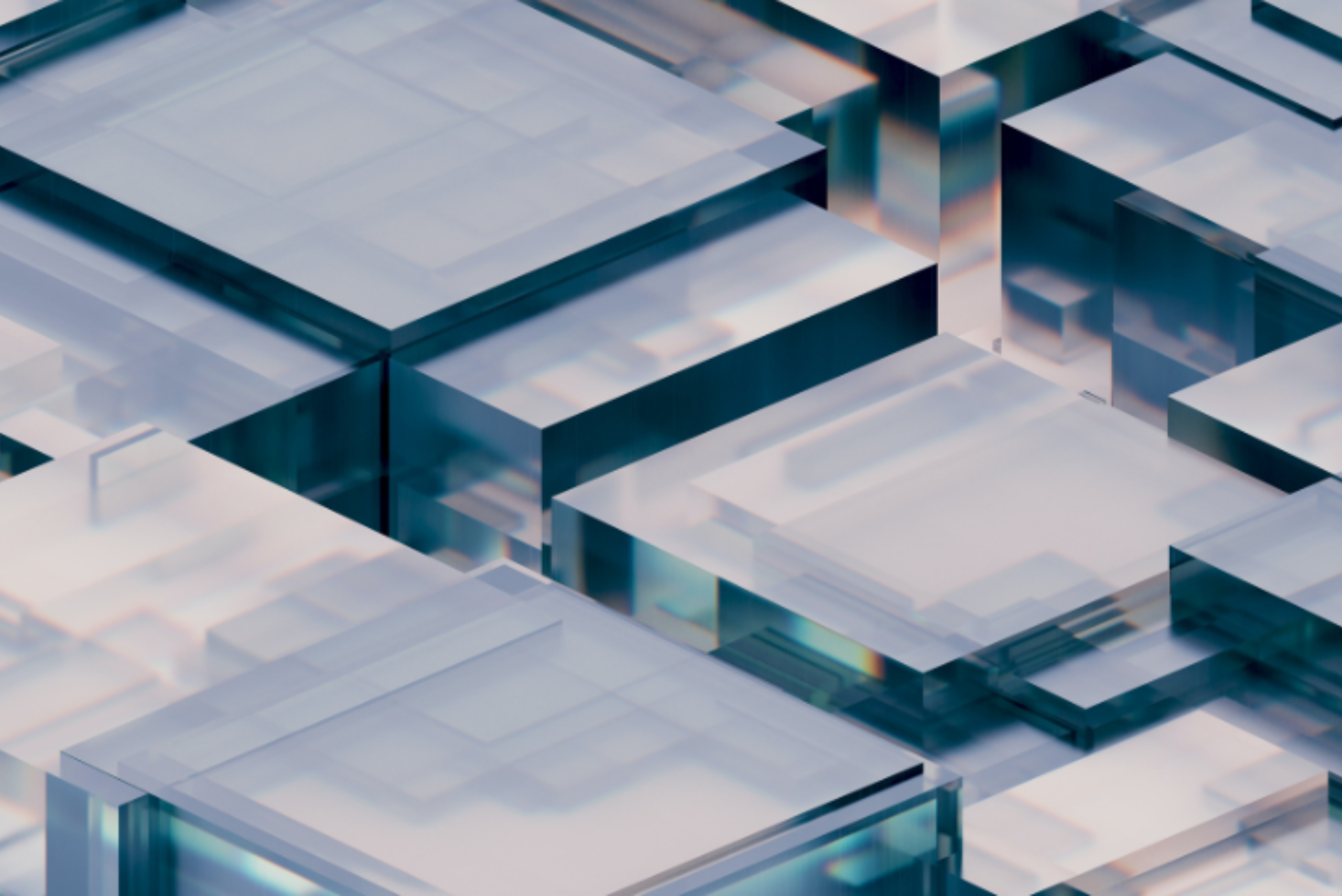 Composable DXP: The strategy to prepare your future
We are in the Agile Era, of the flexibility to undertake large projects that adapt to the needs of organisations and their future strategy. 
We are talking about large, robust, scalable projects that change the future of companies, but from agile, flexible, light or, as the word "composable" itself indicates, modular solutions.  
According to  Gartner, "By 2023, companies that have adopted an intelligent composable approach will outperform the competition by 80% in the speed of implementing new features." 
Application leaders face a major challenge and cannot meet market needs or business objectives with monolithic digital experience platforms. Instead, they must upgrade the technology stack, break down the monoliths and deliver task-oriented capabilities. 
What are composable DXPs?
A digital experience platform or DXP is a platform that enables companies to optimise the customer journey and the digital customer experience. It creates the basis for managing all content and campaigns in a central hub. 
Choosing monolithic or traditional DXPs can be a good start, but they have the limitation of being focused only on a single vendor or technology. They can be quite complex and require hiring team members with specific skills to create the desired experiences. 
A composable digital experience platform eliminates this challenge and takes the centralised approach we have been working on to another level. 
The DXP is a relatively new concept and term. A composable DXP is essentially when a DXP is assembled from a series of solutions. These solutions work together through APIs to deliver content and digital customer experiences in a more agile and flexible way than a single, integrated, monolithic platform. We talk more about a microservices approach in the DX space.
The advantages of a Composable DXP
A composable DXP offers multiple advantages, but perhaps the most important are: 
Achieve organisational agility.

 

Provide a modern multi-experience model: for example, evolving channels or formats such as voice, making it easier and quicker to incorporate into a composable, headless approach rather than a more monolithic solution.

 

Create fewer dependencies, which means you can provide a more lightweight approach to creating new sites and applications. Deployments are easier to plan and schedule, have fewer associated risks and require fewer resources.

 
The reality is that application leaders cannot meet market needs and business objectives with monolithic digital experience platforms. They must break down monoliths and deliver task-oriented capabilities. 
To prepare a future-proof technology stack, a Composable DXP must be used to deliver more targeted, personalised and customer-centric user experiences.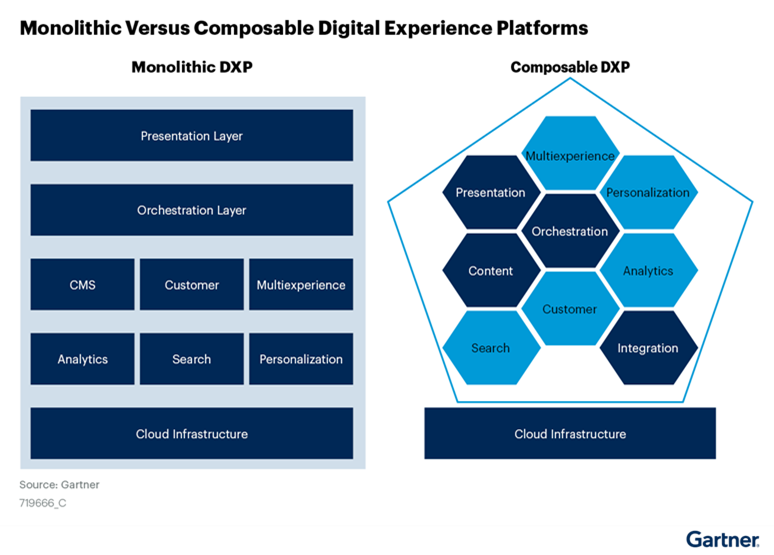 How to create a roadmap to decompose the DXP monolith?
The journey to composable DXP and the future of applications will be incremental and modular in a way that provides the agility and flexibility to respond to unexpected business challenges and opportunities. 
The main objectives of creating a composable DXP roadmap include: 
Preparation: Assess your current state of DXP and prepare for the necessary adjustments that must be addressed in the effort to move to composable DXP.

 

Replacing monolithic DXP solutions to move on to assembled business experiences and applications.

 

Building and accelerating delivery, using agile and DevOps techniques, rather than project-centric methods.

 

Scaling: Once successful with early transformational changes, scale to achieve the required architectural and operational agility.
Composable DXP, a bet for the future
Organisations that are already on the road can respond faster to business needs, although we are not yet at the point where this is widely achieved. Organisations should begin to investigate these precursors as they prepare for the future of applications as the best form of innovation through proof of concept.