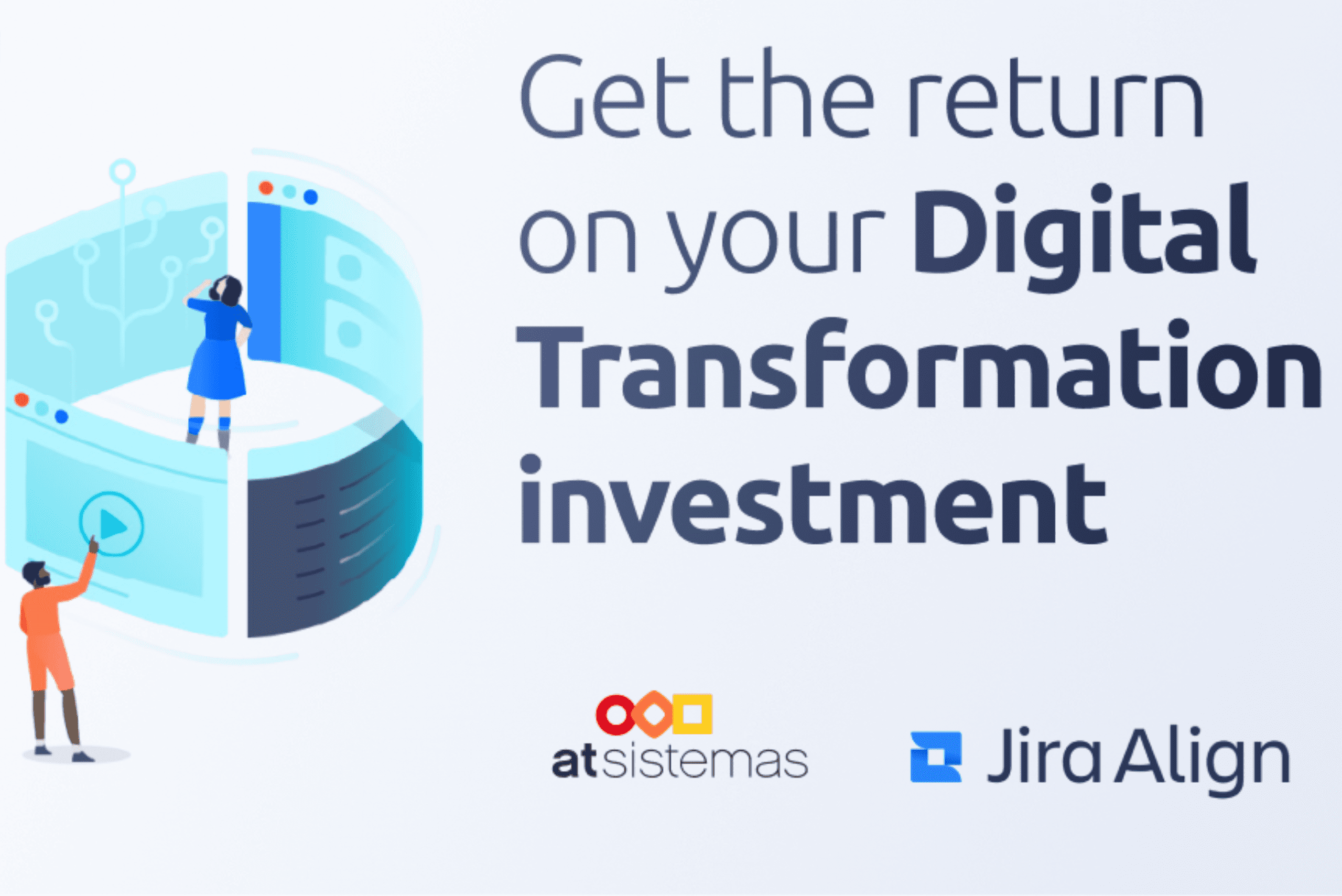 Get the return on your digital transformation investment with Jira Align
Download this whitepaper and discover how Jira Align creates sustained value for the future of your organisation 👇
Y𝐨𝐮𝐫 𝐜𝐨𝐦𝐩𝐚𝐧𝐲 𝐡𝐚𝐬 𝐞𝐯𝐨𝐥𝐯𝐞𝐝, is now flexible and has incorporated solutions to undergo a digital tranformation process becoming a market competitive player.
However, you may still have a way to go…
Many companies in the UK still have a way to go in Digital Transformation processes. Discover how Lean Enterprise Agility can help your organisation 𝐠𝐞𝐭 𝐭𝐡𝐞 𝐫𝐞𝐭𝐮𝐫𝐧 𝐨𝐧 𝐃𝐢𝐠𝐢𝐭𝐚𝐥 𝐓𝐫𝐚𝐧𝐬𝐟𝐨𝐫𝐦𝐚𝐭𝐢𝐨𝐧 and become more efficient 🚀
Discover how Jira Align creates sustained value for the future of your organisation.