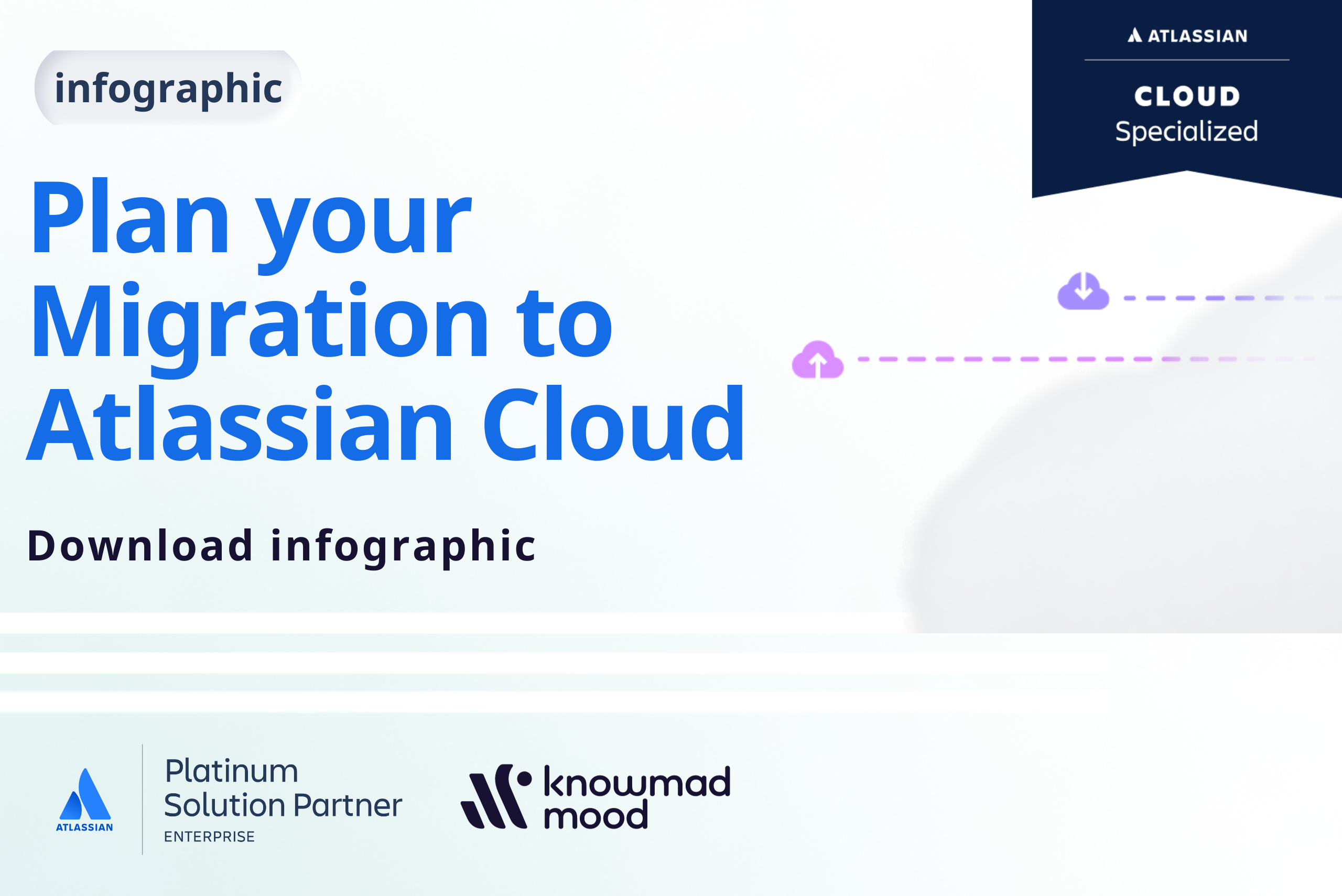 Plan your Migration to Atlassian Cloud: A step-by-step checklist
Migrating your Atlassian instance to the cloud is a large undertaking for any type of organisation.
At knowmad mood, as an Atlassian Certified Partner, we have years of experience delivering end-to-end migration projects to clients around the world.
You can rely on us for high-quality consulting and expertise in finding the right solutions to support your cloud implementation of Atlassian. Pending your team's ability, migration complexity, and timeline, we are trained to help customers successfully move to cloud with minimal disruption and downtime to the business.
Download this checklist to understand exactly what an organisation needs to do to effectively and flawlessly execute their migration to Atlassian Cloud.