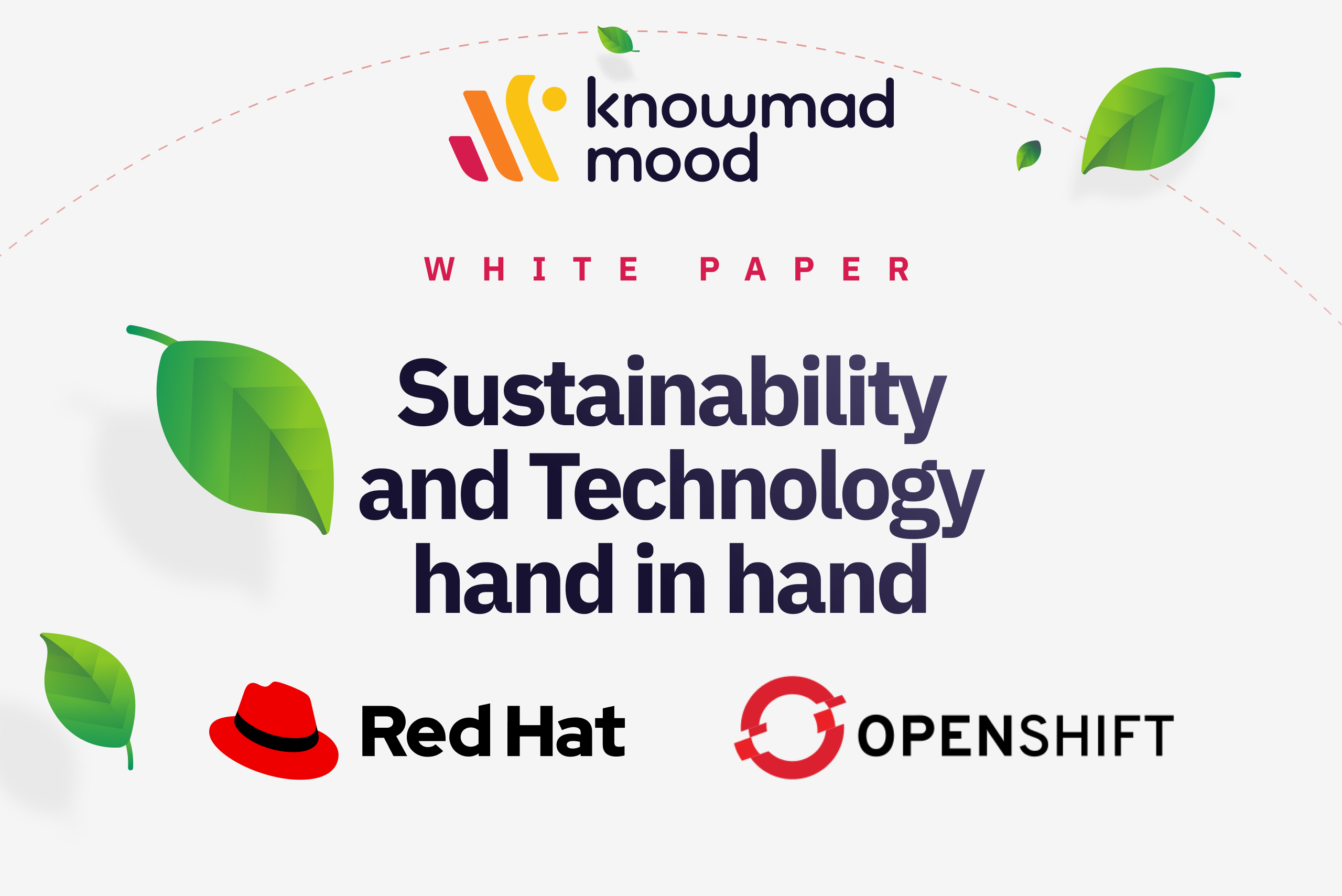 White paper: Driving Sustainable Computing
Innovating for a Greener Future
Amidst the intensifying effects of climate change and its extensive outcomes, the importance of prioritising sustainability and taking responsibility for the environment has reached a critical level.
With a dominant presence in the worldwide economy, the technology sector holds significant sway over the course of our planet's destiny.
In this whitepaper, we examine the technology industry's influence on climate sustainability. This will encompass various dimensions, including the intersection of sustainability and technology, levels of CO2 emissions, endeavors towards achieving net-zero operations, patterns of energy consumption, and the pivotal role that the technology sector assumes in propelling climate sustainability efforts.
Download the whitepaper and discover how knowmad mood, with one of its main partners Red Hat and the OpenShift solution, supports environmentally sustainable initiatives in the technology industry.