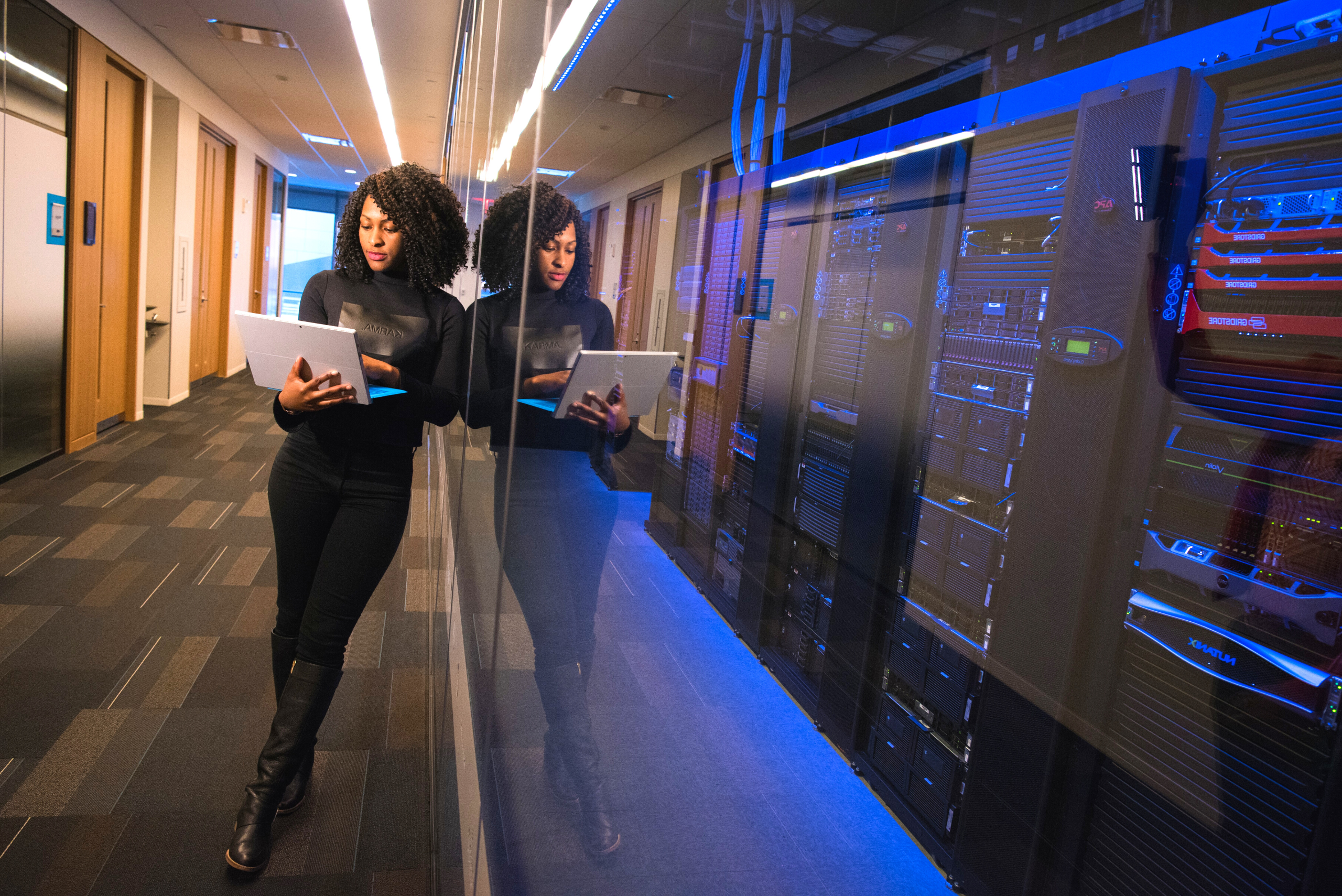 Efficient IT Service Management
In the majority of companies, IT support has to be improved.improved. Users make requests through multiple channels, they do not know when or if they will receive an answer. Some people have their problems solved sooner than others because of their position in the company. Adding to these, there are no metrics to improve the service, and so on.
The introduction of IT service management is something that will help to solve many of these problems while reducing costs, shortening the lifecycle of requests and improving user satisfaction by improving the quality of service.

First steps into ITSM
The first thing we advise is to gather all the requests that come in through different channels. These include phone calls, in-person requests, instant messaging, email… and then standardise them by defining the concept of a ticket. A ticket is a request with structured information in fields.
The definition of the ticket structure will make it possible to prioritise and resolve requests efficiently, as well as to obtain metrics that enable continuous improvement of the service.
The first challenge is to get users to switch from making requests through multiple channels to making them through tickets. If the information in the ticket is concise and well structured, it will encourage users to abandon the old fashioned channels of communication, and they will also find that the existence of a single point for making requests is more efficient when it comes to resolving them.
Using a ticket management system means that it is not the requesting user who decides who resolves the request in the first instance. Instead, it is the IT manager, the team or the system itself that makes the assignment by means of rules based on the structured information in the ticket. This process, known as triage, allows requests to be distributed and grouped into queues, which will ensure that they are dealt with by the right people.
Among the metrics, one of the main ones that are usually used to measure the quality of services are the SLAs or service level agreements. The most common ones are response time and resolution time, which can have different objectives depending on the type of request or any of the ticket fields. For example, we can establish a maximum resolution time of 4 hours for an incident type ticket and 8 hours for a request. In addition to the SLAs, it will be necessary to design other indicators – KPIs – to measure the quality of the service objectively and to be able to monitor them in reports or dashboards.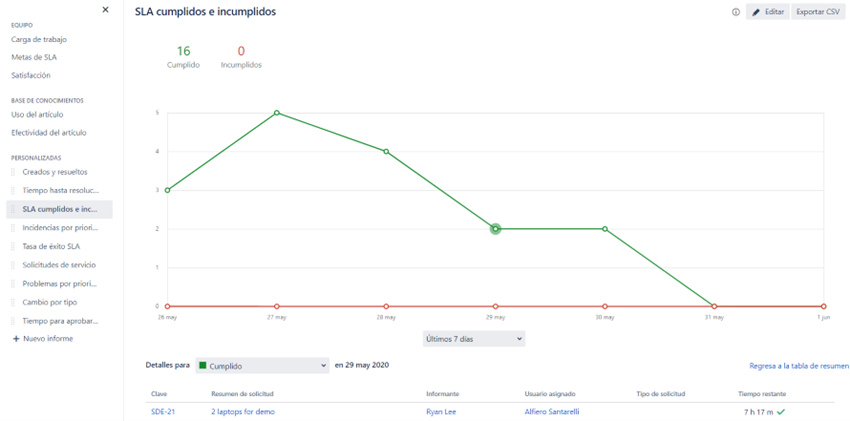 Experience proves us that most support requests are trivial. In fact, many of the problems could have been solved by the user himself, so it is inefficient to have technically skilled people spend their time on tasks such as resetting passwords or directing users to the correct manual page.
The general rule is: the higher the level, the more complex the request and the specialisation involved in its resolution. A common tier structure is as follows:
Level 1 consists of people who collect basic information and who can provide elementary solutions from common problem-solving guides. If these guides are fed into a knowledge base, it is even possible to achieve a level 0 of self-service in which it is the user himself who can solve his requests, avoiding the creation of many tickets in the system.
Level 2 is composed of people with technical knowledge.
Level 3 is the highest level of expertise and is often used by specialised teams, such as a software development team.
Introducing ITSM practices
By applying the above recommendations we can improve the efficiency of our support services, but we can go a step further by applying ITSM practices. IT Service Management (ITSM) is the process of designing, delivering, managing and improving the IT services that an organisation provides to its users.
ITSM was born alongside the development of the ITIL framework, so it is often the case that the two are confused; the difference is that ITSM represents what is done and ITIL provides guidelines on how to do it.
The following subset of ITIL processes has become the "de facto standard" for IT service management:
Incident Management
Problem Management
Request Management
Change Management
Knowledge Management
Release Management
Asset Management
Configuration Management
These processes introduce a structured way of working that has proven to be beneficial for many organisations. We like the idea of implementing this ITIL process framework, without having to implement, at least initially, all the processes in the framework, as this can be too cumbersome. Moreover, it is this logic that has recently been adopted by ITIL itself in version 4.
ITIL version 3 has been criticised for being too prescriptive: its application leads to bureaucratic overload, which in most contexts is unnecessary and unsustainable. This has resulted in ITIL being used less and less or only partially, especially in small and medium sized organisations.
ITIL4 introduces a new approach that incorporates principles based on DevOps and agility, treating the organisation as a whole. The response to requests is a chain of actions that may go through several departments in the organisation and involve several tools, preferably integrated with each other.
ITSM with Atlassian tools
Atlassian is a global information technology and services company, founded in 2002 with the goal of creating collaborative tools for developers and IT technicians that has grown tremendously in size and product variety. But its product development philosophy remains unchanged, always being team-focused and based on communication and collaboration.
Since Jira Service Desk was launched in 2013, much of Atlassian's product development efforts have been dedicated to building functionality to provide everything from basic structured support to Enterprise Service Management. Jira Service Desk has ITIL compliance certification for key processes such as Incident Managenent or Request Management, and new templates, integration with other products in the suite such as Confluence, OpsGenie, StatusPage or recently Halp, in addition to the many existing add-ons in the Atlassian Marketplace, have been introduced to extend its scope to all ITIL processes if required.
Atlassian has a pragmatic ITSM approach that can easily meet the needs of many large and small companies, especially those that need efficiency and reliability without being burdened by bureaucracy. Atlassian tools are considered one of the best solutions for implementing ITSM (see, for example, the 2019 Forrester Wave report).
At atSistemas we have been implementing ITSM solutions for many years and agree that this approach is the most suitable for the vast majority of our customers as the implementation is simple and the costs are not high compared to other alternatives. IT service management doesn't have to be complicated; and with the help of an experienced partner like atSistemas and the right tools like those from Atlassian, you can introduce your ITSM practices reliably and quickly.