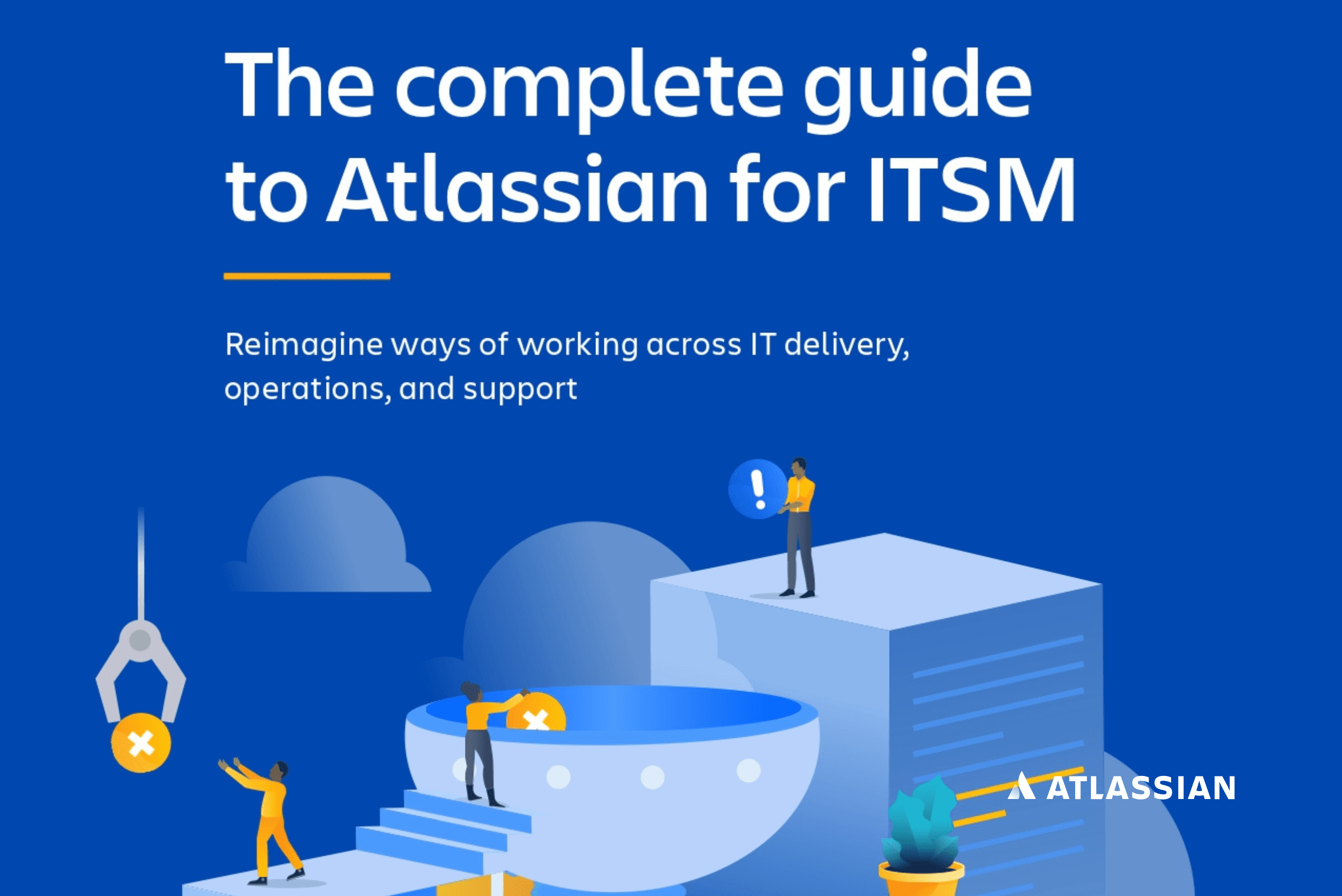 The complete guide to Atlassian for ITSM
Download this whitepaper and discover how to get the potential from every team in the company 👇
Great teamwork requires more tan just the tools and products used by the team. It also involves the culture and practices teams follow to get work done. That's why the approach to ITSM begins with teams at the center and combines strong culture, proven practices, and collaborative tools to help IT teams achieve their full potential. 
The combination of Atlassian with the service that provide our professionals and experts at atSistemas, help you and your company accomplish the full potential of your teams. 
Get in touch with us, we can show you why atSistemas can help you accomplish the efficiency of your IT collaborative tools. 
Download this whitepaper to understand why Atlassian 👇